Student Achievements
February 2012
Chloe Bruce back in Limerick with Munster Martial Arts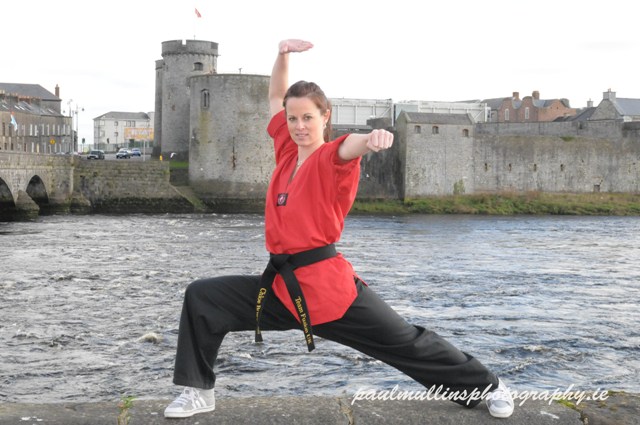 On February 25 Munster Martial Arts hosted another amazing day with the worlds leading female martial artist Chloe Bruce. Chloe is one of the most recognized martial artists in the World & has become a world wide icon inspiring many other martial artists from all over the globe. Famous for her amazing flexibility , and very fast yet powerful kicks Chloe has featured on many TV shows including Britains Got Talent and provided stunts for many movies including Harrry Potter and the upcoming Clash of the Titans sequel.
Students had travelled from all over Limerick city & county as well as friends of the local martial arts school coming along for the day from all over the country. The day was a really enjoyable day for all with Chloe really impressed with the students in attendance, the hospitality shown to her by Limerick people & was left really looking forward to coming back. Special thanks also to the teams in the George Hotel & Formula for Fun for their continued support of Munster Martial Arts.
This was Chloe's second visit to Limerick with Munster Martial Arts and while in the city Chloe took some time out to visit some of Limericks most famous sites and learn about our proud sporting history and achievements.