About Munster Martial Arts
Munster Martial Arts is one of Irelands most progressive & successful martial arts & confidence academys offering classes throughout Limerick, Tipperary & county Cork. Leading Intructor Master Pat Forde has over 22 years martial arts experience and has a proven track record regarding his own credentials and the achievements of his students. New students & instructors become part of a successful & vibrant martial arts community.
We already have a large number of students of all ages, kids and adults who are testament to benefits achievable through our instruction methods. Our competition team has achieved on the national level winning over 40 medals at National Tournaments since 2007, internationally we have achieved winning several medals at 2009 World Championships in Poland & a large number of medals at the 2011 World Championships in Wales. Our student achievements have been honored through the Bank of Ireland Students Achievement Awards & by an official Civic Reception at Limerick City Hall.
All grades received in Munster Martial Arts are internationally certified & recognised. Munster Martial Arts if affiliated to the Inter-Continental Tang Soo Do Association. All Tang Soo Do grades received in Munster Martial Arts are certified under Munster Martial Arts Lead Instructor Master Pat Forde, Grand Master Giacobbe 8th Dan Black Belt & the Intercontinental Tang Soo Do Association. This gives our students a fantastic opportunity to train & interact with some of the top international Masters, Grand Masters and martial artists from all over the world.
We teach traditional Tang Soo Do classes and kickboxing programmes. Our classes are fun and effective. Our syllabus is the most modern & we teach complete martial arts classes covering all aspect's of Kicking , Punching, Striking, Throws, Locks, TakeDowns, Weapons and Forms . Our Self-Defence & self-protection technique's are Practical.
In addition to our martial arts classes we are also passionate about the protection of kids from bullying. To this extent we have launched our Anti-Bully Bootcamp programme which has been very successful nationally. Anti-Bully Bootcamp helps kids turn possible bullying situations around by helping them build confidence, self-esteem & assertiveness with new body language, ways of speaking , and sense of self.
Our instruction methods ensure that each student will be helped to develop their martial arts skills to the best level they can achieve and that this will be done in a positively disciplined , structured, enjoyable and rewarding environment.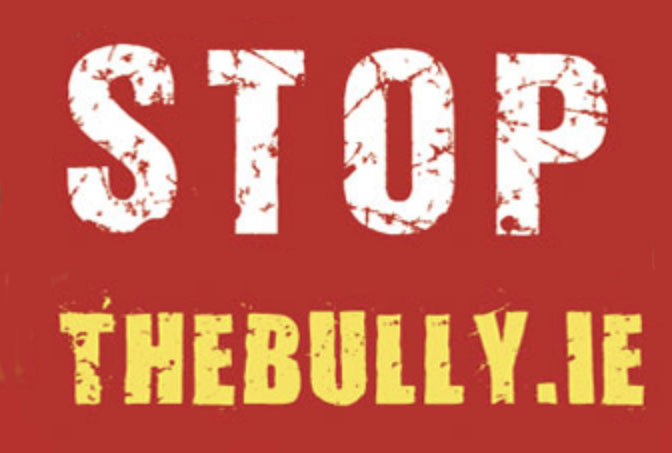 Stop the Bully
Ireland is an anti-bullying service which empowers people at all ages with the tools to effectively deal with bullying. Bullying in Ireland has become a serious concern . If you are a parent in turmoil about a bullying situation, a teenager who is having difficulty with others or a school who wants a program to educate, empower and really help their students then we can help you.