World Championships Success
On May 7 over 1060 of the world best Tang Soo Do competitors gathered in Cardiff , Wales for the World Tang Soo Do Championships which was hosted by Master John Trudgill of the Traditional Tang Soo Do Federation. Competitors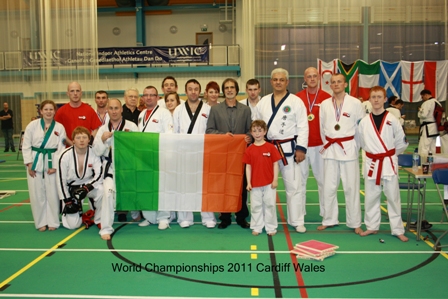 On May 7 over 1060 of the world best Tang Soo Do competitors gathered in Cardiff , Wales for the World Tang Soo Do Championships which was hosted by Master John Trudgill of the Traditional Tang Soo Do Federation. Competitors travelled from 17 different countries to compete and Ireland was proudly represented by Munster Martial Arts under Lead Instructor Master Pat Forde. The team of 12 students did Ireland very proud winning an impressive 11 medals including 3 Gold, 5 Silver and 3 Bronze.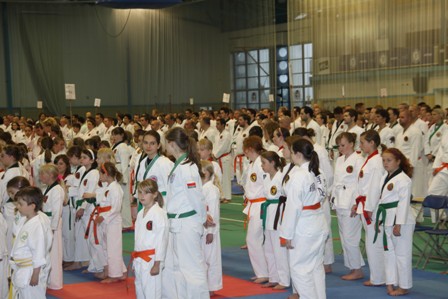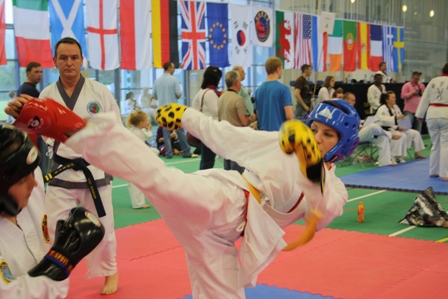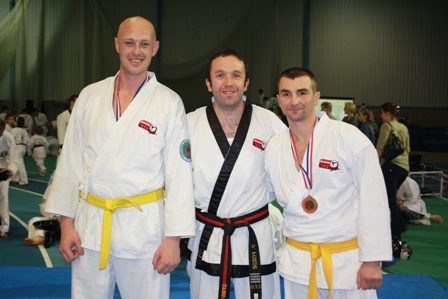 The Championships was truly a historic Tang Soo Do Championships and was attended by many different Tang Soo Do Organisations & also some of the leading Tang Soo Do Masters and Grand Masters in the World including Grand Master Dominick Giacobbe, Grand Master Richard Byrne, Grand Master Robert Cheezic, Grand Master Benedetto Stumpf, Grand Master Frederick Scott.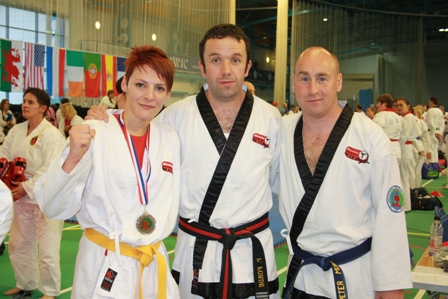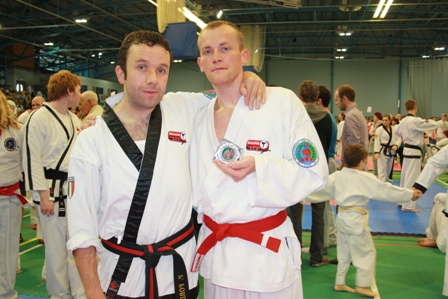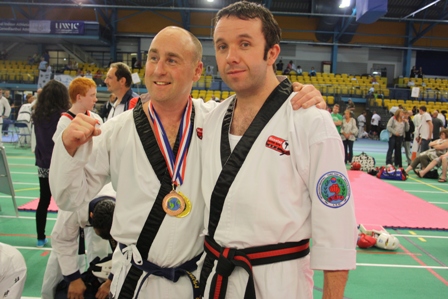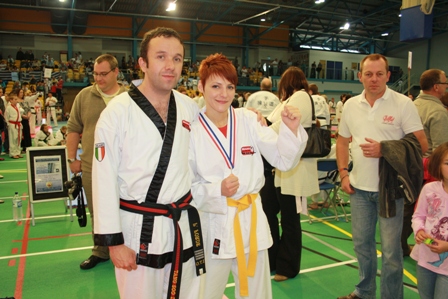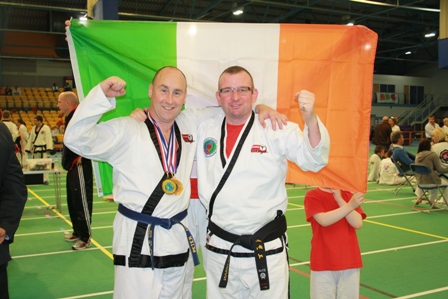 The team consisted of younger members Luke Kennedy , Bayleigh Hanrahan, Shaughaun Hanrahan & adults Dermot Hanrahan ,Tommy Ryan(Gold Medal Sparring, Silver Medal Breaking), James Ryan, Kamil Malecki(Silver Medal Sparring), Richie Lynch, Niall O'Carroll, Kinga Kacek(Silver Medal Sparring & Bronze Medal Forms), Jaroslaw Slaza(Silver medal sparring , bronze medal breaking, silver medal forms), Peter Murray(Gold Medal Sparring , Gold Medal Forms and Bronze Medal Breaking) with Irish Team Coach Master Pat Forde. Also travelling with the squad was Mr Pat Hedderman & Miss Shauna Hedderman.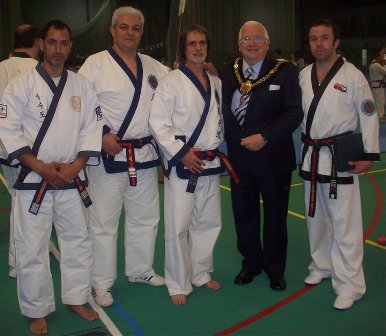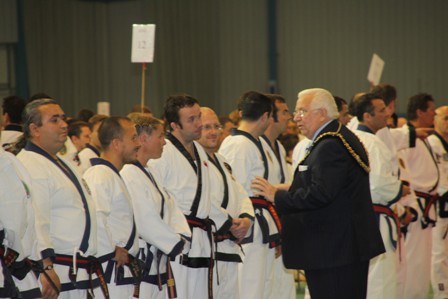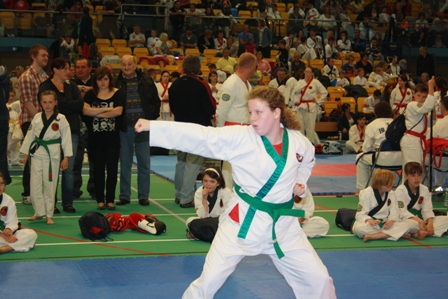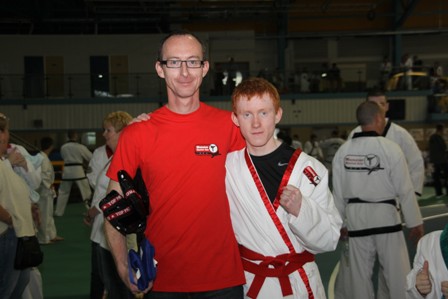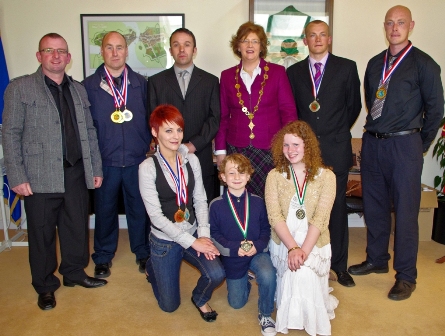 Our World Championship achievement was acknowledged by the Mayor of Limerick Maria Byrne by a Mayoral Reception held in City Hall to acknowledge the team.
"This was a remarkable team performance and the team spirit , dedication, honesty, respect & discipline the team showed on the day & in preparation was unbelievable.On the day I saw so many individual and team examples that were proof of this that as their instructor I am very proud and humbled by my students. Each team member & student who attends our Tang Soo Do classes deserves to be credited as part of this result as every individuals efforts in class makes these results possible.This year Limerick City is the European City of Sport & our team have really put Limerick and Munster Martial Arts on the world martial arts map with this achievement."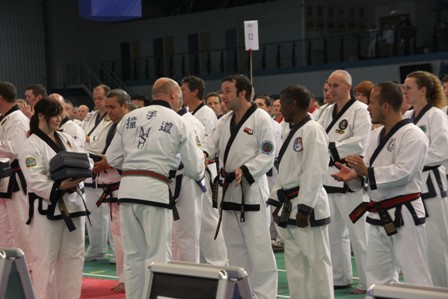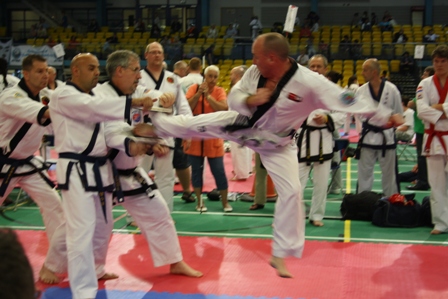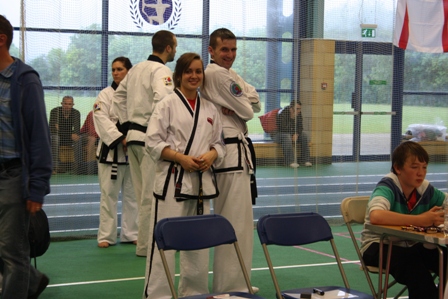 Recommended

for You

Read more stories and Munster Martial Arts news.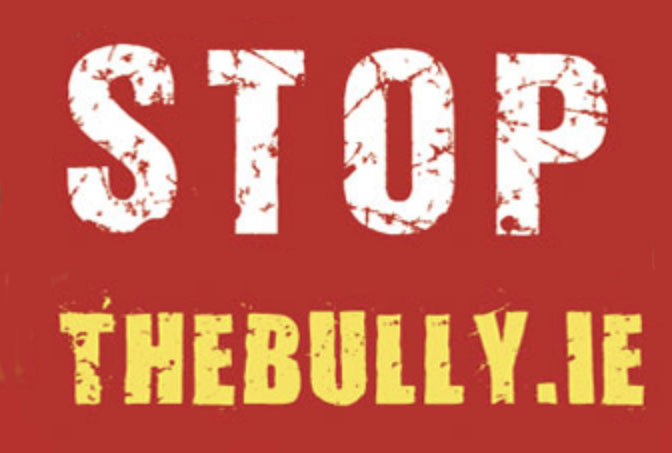 Stop the Bully
Ireland is an anti-bullying service which empowers people at all ages with the tools to effectively deal with bullying. Bullying in Ireland has become a serious concern . If you are a parent in turmoil about a bullying situation, a teenager who is having difficulty with others or a school who wants a program to educate, empower and really help their students then we can help you.